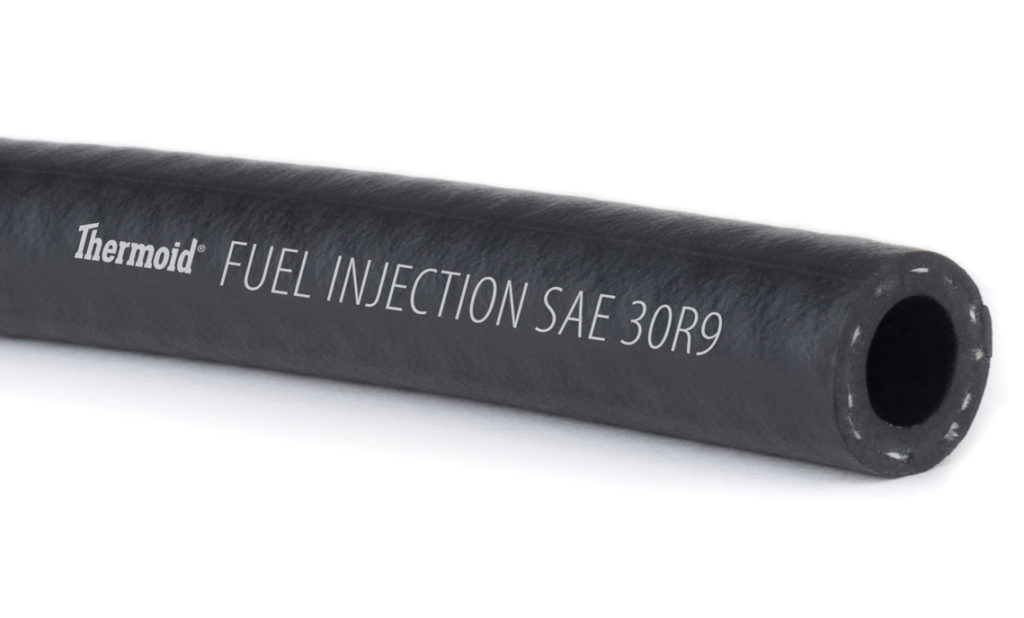 AUTOMOTIVE FUEL INJECTION SAE 30R9
Designed for the extremely high temperatures generated by fuel injected engines, this hose handles E-85, diesel, biodiesel and extended gasolines while resisting sour gas oxidation. The burst pressure rating of this hose is 900 psi.
BRANDING: Size (mm) I.D. SAEJ30R9 Fuel Injection Hose
COVER COLOR: Black

CONSTRUCTION
TUBE: Fluoroelastomer
COVER: Synthetic Oil Resistant
REINFORCEMENT: 2-Spiral Aramid Fiber
TEMPERATURE RANGE: -29°F to +275°F (+302°F Intermittent)
SPECIFICATIONS: SAE30R9

Click here to view additional product information.