Industrial Hose
Made in the USA, our industrial hose products are selected and used by thousands of industrial customers and OEMs around the world.
Lightweight Conveyor Belting
Thermoid uses an internal mixing process to manufacture conveyor belts with a consistent quality to meet demanding and unique applications.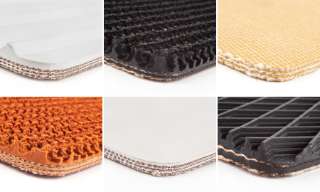 DUCTING
Thermoid is a premier supplier of ducting with a reputation synonymous with quality, dependability, efficiency, durability and value.