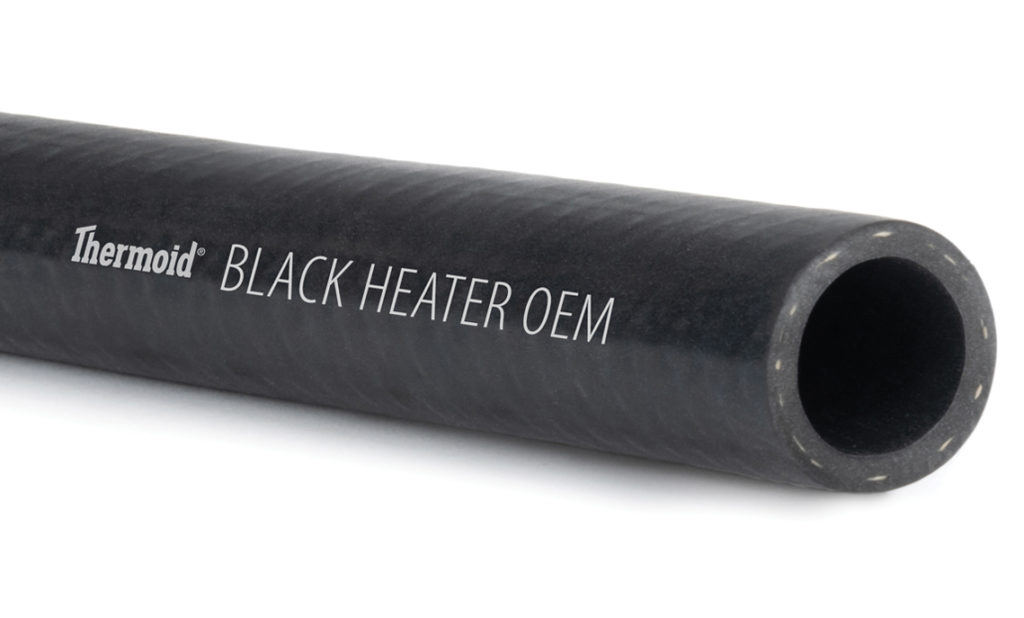 AUTOMOTIVE BLACK HEATER – OEM
This high-quality hose is a replacement for OE hose on most cars and light trucks for higher under hood temperatures. Black OEM Heater hose withstands the abuse of corrosive solutions and additives and resists weathering to help provide a long, trouble-free service life.
BRANDING: Thermoid (Size) I.D. OEM Heater Hose (UPC) Made in USA (Date)
COVER COLOR: Black

CONSTRUCTION
TUBE: EPDM
COVER: EPDM
REINFORCEMENT: 2-Spiral Polyester
TEMPERATURE RANGE: -40°F to +257°F (Not for Steam Use)
SPECIFICATIONS: Similar to SAE20R3 Class D2, SAE J2387

Click here to view additional product information.