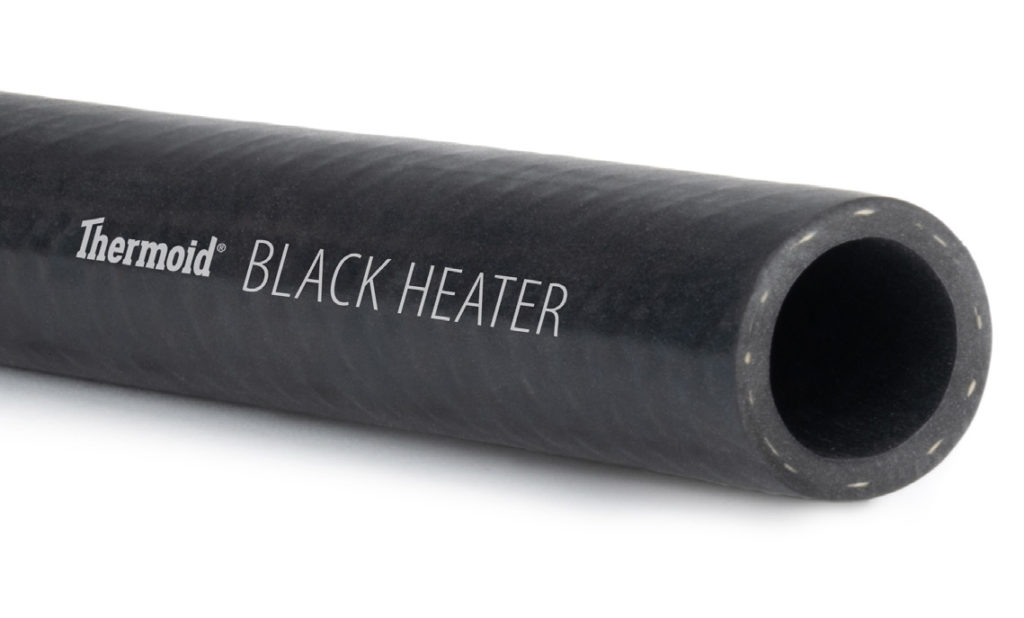 AUTOMOTIVE BLACK HEATER – STANDARD
This standard grade hose is a replacement for hose on most cars and light trucks. Black Standard Heater hose withstands the abuse of corrosive solutions and additives and resists weathering to help provide a long, trouble-free service life.
BRANDING: Thermoid (size) Heater Hose Made In USA
COVER COLOR: Black

CONSTRUCTION
TUBE: EPDM
COVER: EPDM
REINFORCEMENT: 2-Spiral Polyester
TEMPERATURE RANGE: -40°F to +212°F (Not for Steam Use)

Click here to view additional product information.