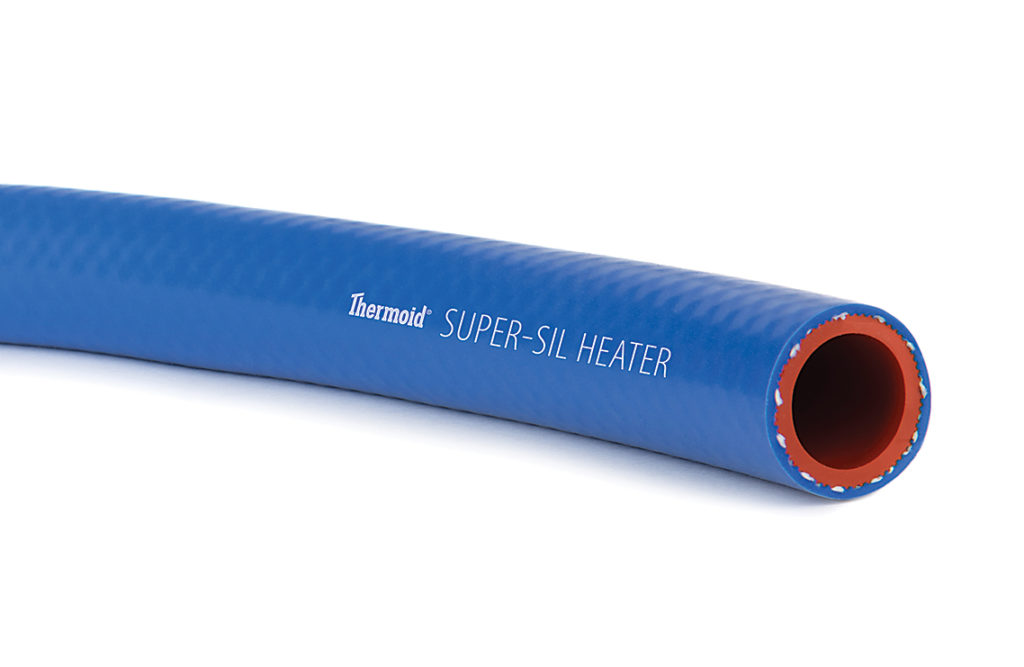 AUTOMOTIVE SUPER-SIL HEATER
This heater hose is built to meet the most extreme heavy-duty truck and special equipment applications. Able to withstand temperature ranges up to +347 degrees F, Silicone Heater hose is also reinforced with a polyester fiber to maintain a high burst strength and help extend the service life.
BRANDING: Thermoid Size Super-Sil Silicone Heater Hose Made In USA
COVER COLOR: Blue

CONSTRUCTION
TUBE: Silicone
COVER: Silicone
REINFORCEMENT: 2-Spiral Polyester
TEMPERATURE RANGE: -65°F to +347°F
SPECIFICATIONS: SAE20R3 HT Class A

Click here to view additional product information.