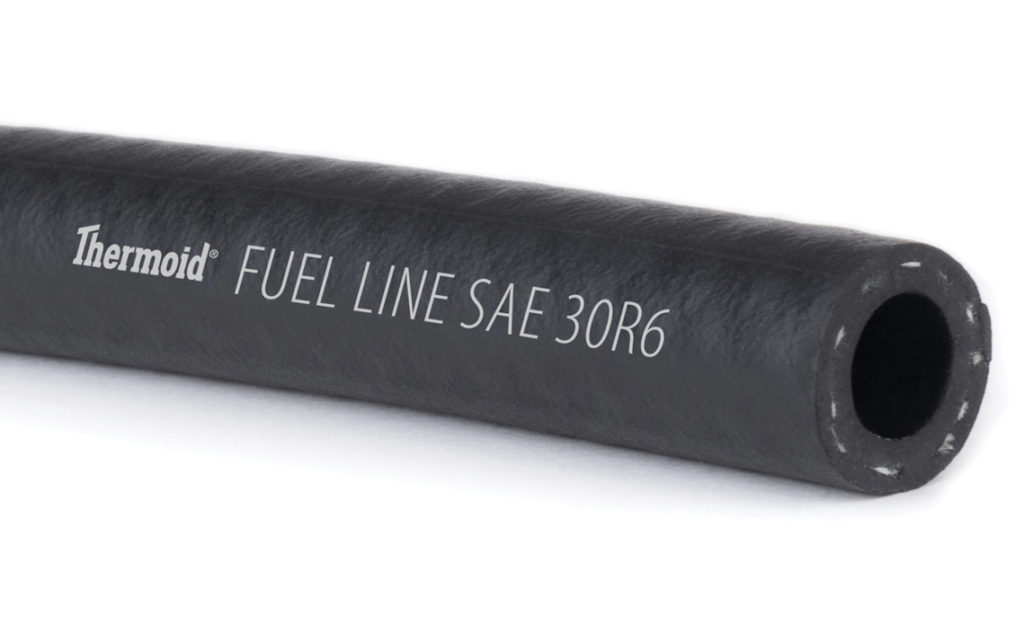 FUEL LINE SAE 30R6
Fuel Line hose is designed for conveying gasoline, E-85, diesel and biodiesel (B-20) fuels in vehicles. It withstands oil, grease, abrasion and ozone and exceeds the burst requirements of the SAE30R6 specification.
BRANDING: Size SAE30R6 KX Date Made In USA
COVER COLOR: Black

CONSTRUCTION
TUBE: Nitrile
COVER: Nitrile Blend
REINFORCEMENT: 2-Spiral Polyester
TEMPERATURE RANGE: -40°F to +212°F
SPECIFICATIONS: SAEJ0R6

Click here to view additional product information.