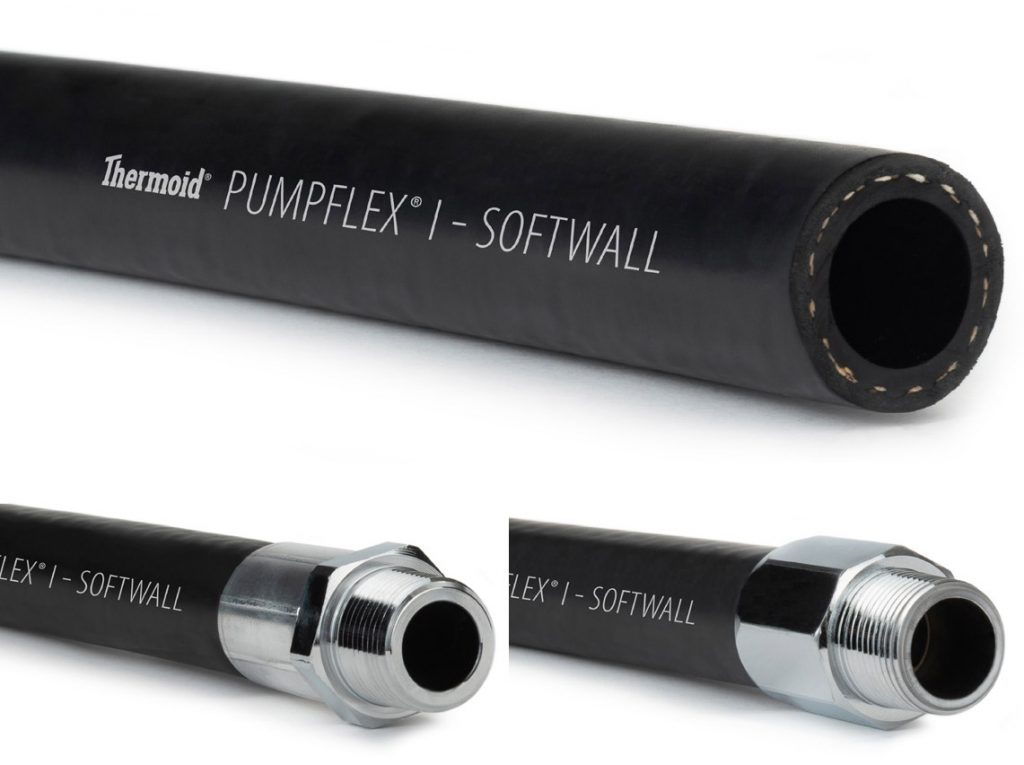 PUMPFLEX® I – SOFTWALL
Pumpflex® I is designed for curb pump applications at service stations and convenience stores and is a long lasting automotive refueling hose. The durable construction of this hose resists deterioration from fuel, ozone, sunlight and cracking around/behind the nozzle end coupling.
Note: Do not use reusable couplings with this product.
RESISTANCE

Aging

Diesel Aromatic Fuels

Gasoline

Kerosene

Oil

Ozone

Sunlight
BRANDING: Thermoid Size Pumpflex I Gasoline Hose
UL Listed 97MO Made In USA Month/Year
COVER COLOR: Black
---
PRODUCT LITERATURE
View Pumpflex I – Softwall in Thermoid Hose Products Catalog
CONSTRUCTION
Nitrile Blend, ARPM Class A
High Oil Resistant
Handles Gasoline
Handles Kerosene
Handles Diesel
Handles Bio-Diesel Fuel
Thermalon™, U/L Approved, Class B
Medium-High Oil Resistant
Ozone and Sunlight Resistant
2-Spiral Polyester Cord with Static Wire (Softwall)
Provides a Working Pressure to 150-200 psi Depending on the I.D
-40°F to +180°F, -40°C to +82°C
Reels or Coupled Lengths – See Table in Catalog
Showroom Quality
Dust Free