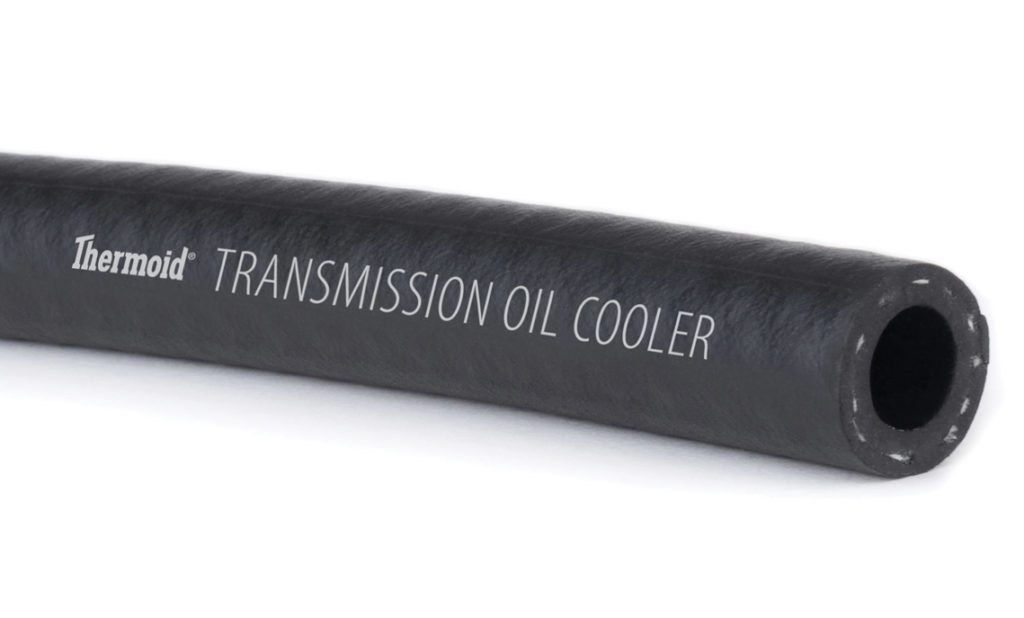 TRANSMISSION OIL COOLER
A special hose for circulating transmission fluid at high temperatures. The tube and cover are designed to meet OEM and SAE J1532 performance requirements. Features a polyester reinforcement for high burst protection. Will withstand fluid temperatures up to 257° F and is resistant to fuel, ozone, oil, grease, and heat aging.
BRANDING: Thermoid Transmission Oil Cooler (Size) Made in USA (Date)
COVER COLOR: Black

CONSTRUCTION
TUBE: Nitrile
COVER: Nitrile Blend
REINFORCEMENT: Polyester
TEMPERATURE RANGE: -30°F to +257°F
SPECIFICATIONS: Similar to SAE J1532

Click here to view additional product information.